Emanuel Ebenezer Home
In the 1930's, Ebenezer Home was started by Esther Premswarup. In 1982, Barn i Nöd started to support the home in Shahpur and then in 1992, took the complete economic responsibility of Ebenezer Education Society and Ebenezer Home.
Since 1992, when Barn i Nöd took over the organization, a new orphanage and a new school have been constructed. SIDA has contributed money for the new school.
There are approximately fifty children who live in the orphanage. There is a great deal of companionship among the children. They are like a large family where the older students take care of the younger ones.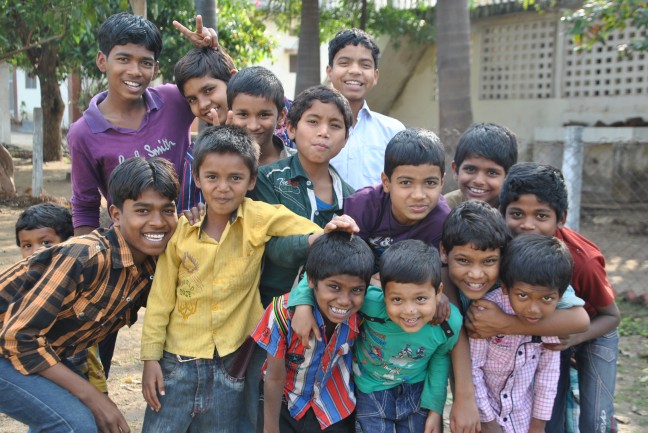 There are approximately 550 children who study in the new school, partly from the orphanage and partly from the nearby villages. The school consists of a nursery school as well as a school for classes 1-10. The school is divided into two parts. In one part, all the teaching is done in Hindi which is their mother tongue and in the other part, all teaching is done in English. The school has a very good reputation in the area.
The school is now being further expanded with two yearly courses in a new building. Barn i Nöd has received the money for the building from Radiohjälpen. The miscellaneous expenditure and other maintenance costs are met by Barn i Nöd.