Agape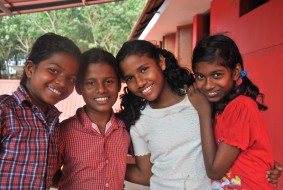 Agape Child Centre is the first orphanage that Barn i Nöd started in 1979 and it is situated in Kerala, south India. There are approximately 80 boys and girls who live in the orphanage today and these children come from very impoverished families. The parents of these children cannot afford to give food or education to their children. At Agape, all the children have a cozy home and they all go to school. After spending their time in the orphanage, many of the children find jobs as well as the possibility of a better life.
In the 3-year Bible School, which is situated at the Centre, there are around 30 students. Men and women have separate classes.
Barn i Nöd bought the plot and also financed the construction of all the buildings, including the hostel for the boys and girls, the dining hall and office, the church as well as the school and hostel for Bible School students.
The managers of the orphanage are Pastor Joseph and his wife Maria.
A thousand rubber trees were planted in the first year and since many years, rubber is produced here. This enterprise gives an additional income to the orphanage. In 2007, all the old trees were removed and new ones were planted.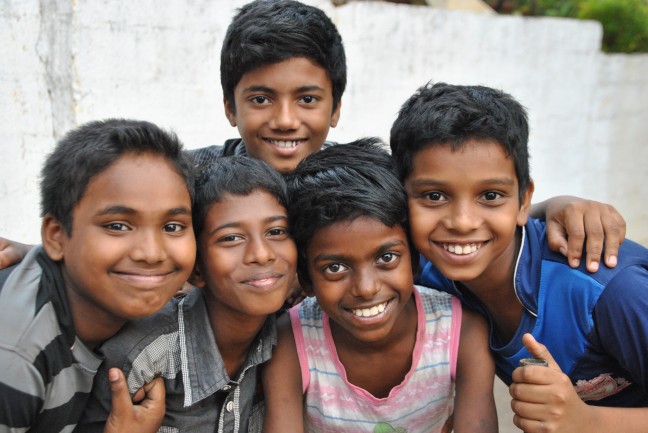 A computer centre was started in the beginning of 2008 for the benefit of the children. Barn i Nöd has received the money for the building and equipment from Radiohjälpen. It is also used as an internetcafé for the surrounding area. This is for the upliftment of the community in this particular village.
In Kerala, there is power failure almost every day. On the other hand, Agape Child Centre has its own generator which keeps the power situation in good shape. There is also equipment for solar energy. Every day, 100 litres of water is heated with the help of solar energy. In addition to this, 15 bulbs are lit with solar power. During the monsoon season in June and July, lightning and thunder strike this area quite often. In order to prevent damage to computers, even lightning-conductors have been installed.
Since the start in 1979, Barn i Nöd has been the only supporting organization.