Padhar
Approximately 20 years ago, a German organization started a school and rehabilitation centre for the handicapped in Padhar which is situated around 15 kilometers from Shahpur.
Today, there are more than 200 children and adolescents living at this centre for the handicapped. More than 100 are blind, about 60 are deaf, 20 are physically handicapped and 16 are mentally handicapped. The future of these children is hard to predict. The situation for the handicapped is very vulnerable and difficult in these poor areas.
However, they are provided with a place to live, food and clothes. They are also provided with a good education and help for their handicap in order to make a way for themselves in society. This is their only chance for a decent life and a better future.
Many of these children have no home to turn to and they are entirely dependent on the help provided by the centre. Their only place for existence is the school and rehabilitation centre at Padhar.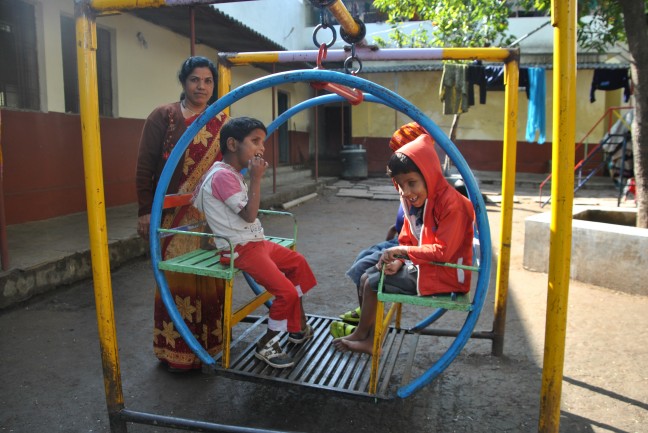 There is a blind school out here where they can learn to write and read Braille. This opens a whole new life for them. Many of the students have become very smart and are also in a position to help their fellow students. The deaf also have a school of their own where they learn sign language and can continue to study. Many are very intelligent. During the years, a large number of them have started working and manage quite well.
The children and adolescents who have other types of physical handicaps are also provided with education.
During 2009, Barn i Nöd was involved in a massive renovation of the entire handicap home with the help from Radiohjälpen.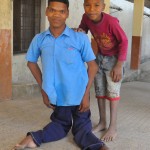 Click here to see our film from Padhar